Beton Consulting Engineers.

Chartered Professional Engineers.

Beton Consulting Engineers.

Full set design calculation, drawings and documentation ready for building consent.

Beton Consulting Engineers.

Reasonable price, Quick and high-quality designs.

Beton Consulting Engineers.

Residential, Commercial and Industrial projects.

Beton Consulting Engineers.

All over New Zealand.

Beton Consulting Engineers.

Over ten years of experience.

Beton Consulting Engineers.

Beton Consulting Engineers.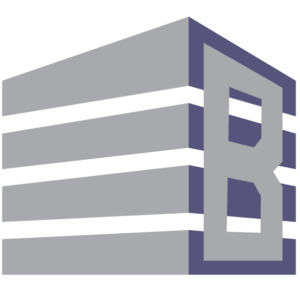 ABOUT US
Beton Consulting Engineers
Your project needs a fully involved, highly experienced engineer
Structural design engineers bring together over 25 years of design experience.

Current knowledge, skills, and innovative thinking that complement the client's needs, architect's vision, contractor's build-ability concerns & building code requirements.

Engineering Consultants specializing in Civil and mainly Structural Design for the Residential, Industrial and Commercial sectors.
Liaise with Architects, Geotechinal engineers, services engineers and contractors.

Dedication, teamwork, effective solutions and excellent documentation of previous successful projects gives the confidence to start your project with Beton.


Involved in the overall project from concept, strategy design to the construction phase to ensure the project needs are completed to the highest quality and within the budget, you set and time frame.
Design services for new projects or alterations to existing.

Designs, Peer reviews, and construction monitoring.
We provide professional structural engineering consulting services in building and civil transportation.

Continuity and reduced down-time that only an efficient team with intimate knowledge of your project can provide, no complex management trees for an answer.
Safe and cost-effective design solutions!
We inspect the condition of existing buildings and recommend seismic upgrading work, or start from scratch with a proposed building to advise and design the necessary seismic design features to the current standards within New Zealand.
We inspect the construction work in progress and communicate with the contractor and issue instructions, where required, on the relevant technical matters. We can certify the completed construction work using the Producer Statements required by the council in accordance with the Building Act.
—————————–
Building Structural
——————————
Structural engineering design, detailing & documentation & issue of a producer statement design PS1
Timber house bracing, framing design (beams and columns), portal design, foundation and slab design.
Insitu and precast concrete house designs
Peer review of other designs and issue of a producer statement design review PS2
Residential, commercial & industrial sectors
Design using typical  materials such as steel, concrete, timber & aluminium
Full documentation provided from concept to fabrication and signoff stage
Construction monitoring, site inspections, testing, measuring & reporting & issue of a producer statement construction review PS4
Slab design, Rib-raft slabs TC1, TC2 and TC3 slabs
Multi-storey apartment buildings,
Precast and pre-stressed concrete design
Houses/ Masonry villas/ Residential developments
———————————-
Seismic and Structural
———————————-
Seismic upgrade feasibility studies of existing buildings
Seismic strengthening
Seismic restraint design and consultancy of HVAC units & building services
Initial Evaluation Procedure (IEP)
Detailed Engineering Evaluation (DEE)
Structural modeling using Etabs, Sap, SpaceGass software
——————————————————-
Civil Structural and Transportation
——————————————————-
Bridges
Foot bridges
Culverts
Civil engineering design
Retaining walls
Foundation design
Pile design
Tank design
—————————————
Other design and reports
—————————————
Temporary works consultancy
Wrapped scaffolding analysis
Building works reports
Commercial signs
Swimming pools
Garages
Timber decks
CONTACT US
Call or email us for quick discussion or meeting for your project.
Mobile: 021 83 8557    |    Phone: 09 216 8451
Address: Level 1, 2A Railway Street, Newmarket, Auckland 1023